Target REDcard Credit Card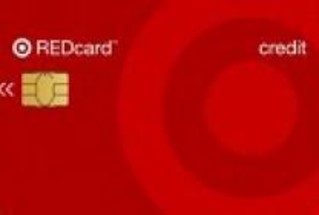 Issued by TD Bank
Advertiser Disclosure
Annual Fee
$0
Regular APR
24.65% (V)
Open-loop card or Close-loop card
Closed-loop
Additional Information
Balance Transfer Fee
N/A
Purchase Intro APR
Not Offered
Transfer Intro APR
Balance Transfers Not Allowed
Late Payment Fee
$38
Returned Payment Fee
Up to $27
Cash Advance Rate
N/A
Cash Advance Fee
N/A
Foreign Transaction Fee
N/A
Smart Chip
Yes, chip-and-PIN
Sign-up Bonus
No Sign-Up Bonus.
Rewards
Save 5% at Target & Target.com each day.
Save 5% when you use your REDcard at any in-store Starbucks location, Cartwheel, Target Subscriptions, Specialty gift cards, Top deals and Clearance.
Free 2-day shipping on hundreds of thousands of items at Target.com. Some market exclusions apply.
Extended returns for 30 extra days at Target or Target.com.

Target Credit Card Special Offers
Get a total of 15% off select diapers, wipes & formula when you subscribe & use your REDcard.
Application Requirements
Minimum credit score
Fair
Minimum Age
18 years old
How To Apply Target REDcard Credit Card
If you are keen to apply for the Target REDcard Credit Card, simply click on the "Apply Now" button below to be taken to the credit card official website to complete the credit card application form. Our website will not record any personal information about you, and the whole process will not affect your credit score.

To complete the form, you should enter your name, address, telephone number and email address in the application form. You may also need to list your annual income and monthly mortgage or rent.

The credit card also asks for your date of birth, social security number, mother's maiden name, and driver's license number as part of its credit check.

When you have completed the form, the application needs to be reviewed, and you will receive your Target REDcard Credit Card soon if your audit passes.
How To Use Target REDcard Credit Card
Where Can You Use Target REDcard Credit Card?
The Target REDcard Credit Card can only be used at Target and Target.com.

The card can be used at restaurants and services located within Target stores as well, but these purchases will usually not qualify for the 5% discount. The exception is Starbucks cafes in Target stores, which do qualify for the discount.
Pay Your Target REDcard Credit Card Bill On Time
Something About Target REDcard Credit Card Rewards
5% off eligible Target purchases

Free two-day shipping at Target.com for eligible items

30 extra days for returns

Exclusive deals and early access offers

No annual fee
Credit Card Reviews
More Credit Cards Like Target REDcard Credit Card
About Cards-Offer
About three-quarters of Americans have at least one credit card,In fact, the average person has 3.4 cards. But whether you have a wallet full of plastic or have never charged a purchase in your life, you should know how to apply for a credit card the right way when the time comes. getting approved for a credit card requires proactive planning that should start long before you apply. That's why Cards-Offer born, we aim to help you to find the right credit card, and then successfully apply a credit card.
How To Apply For A Credit Card
Credit card applications are straightforward, but you'll need to meet some minimum financial requirements to get approved for the best credit card offers. Learn how to apply for a credit online and what to expect after you click submit.
Knowing your credit score and what's on your credit report can help you determine what products to apply for. If you have fair credit, for example, you may not want to apply for a card that clearly states that only applicants with excellent credit will be approved.
If you don't have good credit, you may find it difficult to get approved for a card with a large sign-up bonus and a lucrative reward structure. Each credit card application ends up on your credit report, so the Nerds recommend using our credit cards comparison tool to find a card that fits your credit profile before applying.
If the card allows balance transfers, you may request to have balances transferred from other credit card accounts to the new card.
To apply for a credit card in the US, you'll need a valid Social Security number and a positive credit history. The best rewards credit cards may require at least three to five years of good credit history, and some more than seven.
Join Cards-Offer Newsletter Now!
Never miss a good chance to get a better Credit Card. Get top Credit Card Notifications from more than 100 Credit Card Categories!
We will not share your email in any cases.
Popular Credit Card